Our services
SERVICES WEB DESIGN & OPTIMIZATION
Website optimization for search engine optimization (SEO) is the cheapest investment a website can make to drive traffic. While our Advertisement  can drive immediate traffic for a pay-per-click basis, SEO can deliver organic traffic for years and years with no additional investment.
WordPress is the most popular content management system online. People often mistake WordPress as another blogging platform because it started as one in 2003. After over a decade of support from an open source community, WordPress has become a leading tool for building websites on both desktop and mobile.
We manage a number of websites that range from shops to online magazines to corporate websites. Our experience on the platform ensures higher level of uptimes, well optimized backend development, and ongoing website support.
SOCIAL MEDIA STRATEGY
Social Media marketing and optimization services.
Looking for social media marketing services for your business?
When fully integrated with your marketing and social advertising strategy, social media can have a powerful impact on your business in the following ways:
Extend your company's reach, market awareness, and influence
Enhance customer service and loyalty
Monitor and manage your brand reputation online
Establish industry expertise and authority in your niche
Read and react to industry news, announcements and audience needs in real time
Build and strengthen online relationships
CONTENT MARKETING
For businesses wanting the competitive advantage & drive leads & loyalty.
Content marketing is a strategic marketing approach focused on creating and distributing valuable, relevant, and consistent content to attract and retain a clearly defined audience — and, ultimately, to drive profitable customer action. Instead of pitching your products or services, you are providing truly relevant and useful content to your prospects and customers to help them solve their issues.
Specifically, there are three key reasons — and benefits — for enterprises that use content marketing:
Increased sales
Cost savings
Better customers who have more loyalty
EMAIL MARKETING
Email marketing is one of the most powerful 21st century marketing techniques available to any business looking to increase profits and gain a greater share of their marketplace. Unfortunately, very few businesses utilize email marketing to anywhere near its full capabilities and, as a result, massive amounts of profit are left on the table, completely unclaimed.
To the savvy business owner, who is willing to learn and implement the most successful email marketing best practices, this represents a lucrative opportunity to move ahead of competitors and dramatically increase revenue and profits.
Email marketing is an extremely powerful marketing strategy that is poorly used by most online businesses. We've witnessed this first hand. If you combine these 4 best practices together then you will see a tremendous boost in your email response rates and, more importantly, your overall profits. Good luck with your email marketing!
SEARCH MARKETING & SEO
For businesses who need to be more visibility online and to grow their organic website traffic. Search marketing refers to the organic and paid search activities that help boost your website's search engine visibility, drive visitors and generate leads. It's critical that your business gets found online when people are searching for your related products, services and knowledge.
Keyword Research and Marketing (Keywords that will drive traffic.)
SEO recommendations
Identify and manage links
Track your competitors
Optimize globally and/or locally
Website landing pages
Driving traffic is only the first step. Converting to a lead is the next. Generating leads is one of the most critical steps in sales and marketing for this is where businesses get their precious pool of prospects that can eventually become paying customers. Lead generation however involves a careful process that if done right can deliver a huge ROI at the fastest possible time.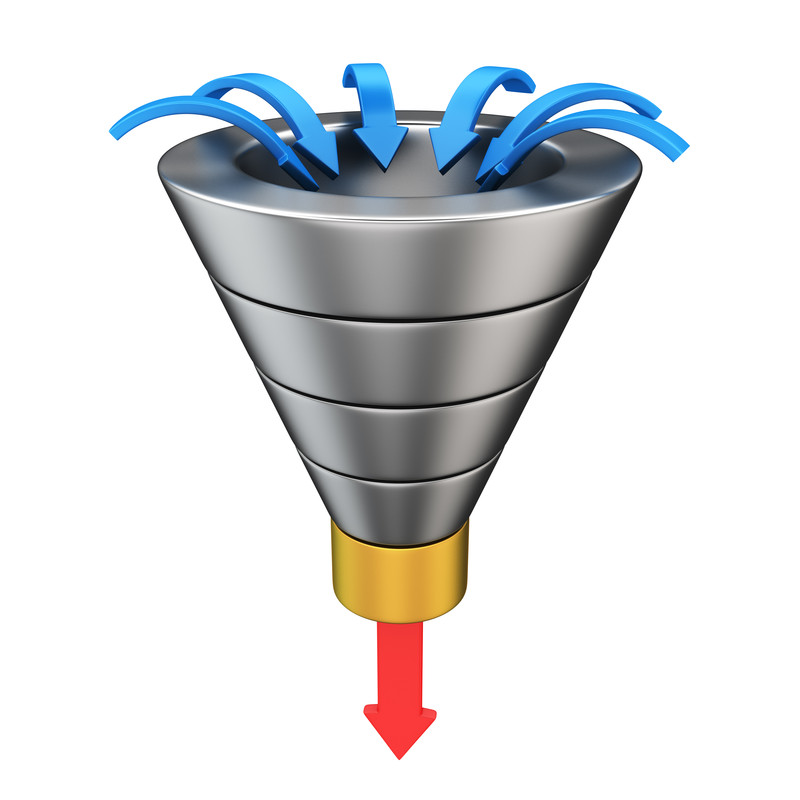 The sales and lead generation process is usually defined and described as a funnel. Like a real funnel, the process involve sifting through a large amount of names and prospects in the beginning, identify which of these names are viable as sales leads, then turning these leads into customers at the end of the funnel.
See some more services